Our Services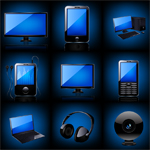 Our work is done right the first time - quickly and correctly. Total Technology Services offers honest and straight-forward service and we care about your satisfaction. You will find our service efficient and effective. All work is guaranteed and includes free telephone support.
We encourage you to contact one of our many satisfied customers and read what they have to say. We welcome home users and all small and medium businesses. No job is too big or too small! For more information and/or an appointment call today at (706) 302-3153.
Total Technology Services has designed Service Agreements with the small and mid-sized business in mind. Service Agreements cover most problems that can occur with your computing equipment and are available at a fixed monthly, quarterly or yearly fee that is affordable and predictable. Follow this link to visit our detailed Service Agreement page.
Total Technology Services offers the following consulting services:
Local Area Network/Wide Area Network design and support
Complete IT Outsourcing Solutions
Software Solutions
Projection Systems
Our services include software and hardware trouble-shooting and upgrades of all IBM compatible systems and brands. We are experts at DSL and Cable Modem trouble-shooting and support. We will efficiently setup and/or maintain your peer-to-peer network with file and printer sharing. We also deliver parts and equipment at reasonable prices.
With the best warranty service and free after sales telephone support, we are your best choice for expert PC or network repair and support.
On-Site Desktop & Server Repair
Diagnostics
Tune Ups and Preventive Maintenance
Virus Removal and Prevention
Component Upgrades and Replacement
File and Data Backup
Internet and Email Configuration
Setup and Configuration
Assembly and Interconnection
Contract Labor for Special Projects or On-site Support
Moves, Adds, Changes & Upgrades
Complete PC Tune Up & Preventive Maintenance
Let a professional tune-up your system for peak performance and security. Our 1 day tune-up will make your computer run like new!
Services cover the flowing areas:
Remove unnecessary programs from starting
Update virus software and check for viruses
Uninstall unnecessary programs
Delete "trash" files and temporary files
Remove unnecessary network settings
Fine-tune display settings and set display to fit monitor window
Run diagnostic software and correct disk/directory errors
Defragment the hard drive for better performance
We can tune-up most computers within 1 day.
Virus Removal and Prevention
Is your computer acting strange? Have your friends been receiving emails from you that you didn't send? If you detect or suspect a virus on your computer, please contact us immediately. We are experts at killing viruses and protecting your files.
Virus infected systems can be repaired in 1 day in most cases. Even if the system has extensive virus damage/corruption, we can backup the files and the reinstall operating system overnight.
Component Upgrades or Replacements
Many computers can be upgraded to improve performance. We can add more memory, hard disks and even change the processor. We are highly experienced in upgrading PCs and adding peripherals. See Peripherals for our select list of recommended printers, scanners, CD Writers, cameras, display cards and more.
File and Data Backup
You can never be too safe these days. It is not "If" your hard drive fails or gets infected but "when" it will. We can effectively locate all your important files and back them up to external drives, CDs or DVDs for you. Scheduled backup operations can be configured and files can be verified for accuracy and content.
Internet and Email Configuration
Need to get online? Can't get your cable-modem or DSL connection working properly? We can quickly fix most e-mail problems on most messaging systems such as Outlook Express, Outlook, Hotmail, Gmail, Yahoo, AOL etc. We are experts at fixing email problems. We can also share your internet connection amongst multiple computers and/or setup a local or wireless network.
Total Technology Services provides complete installation services for many types of personal computers and data communication equipment. To minimize business disruptions, Total Technology Services offers off-site staging for assembly and configuration of new equipment. Installation services include:
Pre-installation site survey
Assembly and setup of new equipment
Software installation and configuration
Interconnection with networks
Configuration of equipment
On-site testing
Total Technology Services is a Value Added Reseller for various manufacturers and upon request will assist with the selection and procurement of desktop PC's, peripherals, and network hardware.
New Computer Assembly and Setup
Just leave it in the boxes and call us. We will completely setup your new computer including your printer, network, camera, smart phone etc. We can also teach you how to use your new equipment.