Consulting Services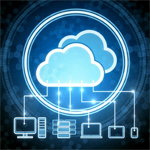 Mobility. Cloud computing. Big data. They have radically changed the business landscape. To quickly turn these advances into competitive advantages, you need an IT consulting partner with innovative solutions, well-defined strategies and deep domain expertise.
Total Technology Services can help you define, design and execute strategies that drive your business growth, reduce costs and create new revenue streams. We take a "big picture" approach, working with you to learn your business vision and goals, IT environment, skill requirements and policies. Then we develop short and long term strategies based on best practices to deliver measurable results.
Total Technology Services offers you the expertise required for effective applications of technology. We combine leading edge knowledge of information systems software and hardware with specialized industry expertise to ensure practical, comprehensive solutions to your business needs. Our experience and abilities provide our clients with the resources needed to effectively generate successful business solutions.
Total Technology Services offers consulting services in the following areas:
Local Area Network/Wide Area Network design and support
Conversions and Installations
Complete IT Outsourcing Solutions
Systems Maintenance
Training
PCI Compliance
Software Solutions
Projection Systems