Peripherals Support and Sales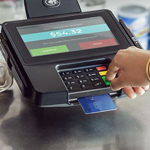 If you're a small or medium-sized business considering a technology solution, Total Technology Services can help you assess your needs and recommend appropriate solutions. Many businesses soon learn that putting a computer on every desktop soon becomes an unmanageable tangle of information and support. They spend too much time trying to get their computers working with the printer, keeping the wireless mice connected or figuring out which computer has the latest copy of a file rather than getting work done for their business and customers.
In addition to quality technology peripherals support and sales, we provide many other services. These include repairs, service agreements, support and full upgrades. We strive to work side-by-side with our customers starting with the selection of hardware, software, installation and fine tuning, and continuing with quality personal service and support. All our customers are equally important to us, whether large companies or local computer owners, you will always be welcomed. So call or email us now to help you with your order!
Let Total Technology Services help with your computer and technology peripheral needs. We can help you with your purchase and operation of the following products:
Backup Hardware/Software
Blank/Recordable Media
Computer Audio
Computer Cases
Data Storage
Digital Cameras
Drives (Hard Drives, CD/DVD)
Flash Drives
Game Hardware
Graphics Cards
I/O Cards
Mice & Keyboards
Monitors & Touchscreens
Motherboards
MP3 Players & Digital Audio
PC Cameras/Web Cams
Printers/Plotters & Printer Supplies
Projectors
Routers
Scanners
Software
Speakers
Storage Devices
Switches
Tablets
Video Capture & Editing Devices
Wireless Routers