Networking Services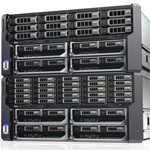 We provide the highest quality networking support available. Whether you have a few computers or a large cross-platform network with multiple servers Total Technology Services will administer your network at peak performance. We also provide quality equipment at a wholesale prices and support it. Total Technology Services excels at cost effective IT Outsourcing and IT Business Solutions and stands by its work with industry leading service warranties and professional support.
Total Technology Services takes care of all your networking needs, be it design, network set up, its maintenance or troubleshooting. Our networking services can build and maintain large and small business networks and Intranets flawlessly. We provide consulting in the appropriate networking systems and topologies to employ. Subsequently, we supply and install the systems determined to meet your business needs. Our team can efficiently lay structured cabling and install cable & DSL modems, routers, hubs, switches, VPNs etc.
In addition to providing quality systems, Total Technology Services ensures timely maintenance and service agreements to keep operational interruptions to a minimum.
Total Technology Services provides the following networking services at a reasonable cost:
Gateway Router Installation & Configuration
Firewall Installation
Network Research, Consultation & Design
Wireless LAN setups & Wireless Networking
LAN/WAN Consulting & Design
Server Installation
Windows Server setup, configuration & support
Exchange Server
Network Security
Switch and Hub installation
Work Station Installations
Small Business & Corporate Setup/Maintenance Agreements
Virtual Private Network (VPN) Setups
Server Installation
We can custom-build a Server System based on your specific needs, deliver it to your office and provide superior support all within your budget.
We can custom build servers to meet your specific requirements with all software preinstalled and tested. Ultimately, the most important aspect of any server is the after sales support and warranty. With our responsive support and warranty you can be assured that your server will be well supported.
Microsoft Servers
Windows Server is the most powerful server software available, with the ability to host your own website, setup remote access, ftp access, file and printer sharing and much more with all the security features you could require. We will setup/install Windows Server based on your requirements with Active Directory.
Starting Out?
Windows Server gives you the essentials, including file, print, and communications capabilities.
Growing?
Windows Server gives you the scalability that you need to keep up with your business growth. If you need enhanced availability and reliability for e-commerce and other applications, Windows Advanced Server is designed to cater to your needs.
Cutting Edge?
Windows Server is designed to let companies take advantage of new technologies without sacrificing economy and agility.
Adding Windows Server to the Mix
You have a wide range of deployment choices, whether you are purchasing your first workgroup server or adding to an existing network. Migrate to Windows Server now; you can choose to migrate your older operating systems now or later.
Client (Desktop/Notebook) Deployment
Windows Server supports Windows 10, Windows 8, Windows 7 and Windows XP (not suppored by Microsoft any longer) operating systems.
Server Deployment
Windows Server also has technologies available for integration with operating systems outside the Windows family, including UNIX, IBM and Macintosh platforms. Please call for pricing and details.
Why Windows Server?
Reliability: Significant improvements in Windows Server architecture help deliver higher uptime.
Advanced Manageability: Windows Server is easier to deploy, configure and use than previous Windows operating systems, with Wizards that simplify configuration and administration tasks, helping to lower your TCO.
Scalability: Windows Server is designed to handle increased workloads as your business grows. Start with Windows Server, and eventually upgrade to Advanced Server and Datacenter Server versions as your server needs increase. Windows Server, Advanced Server, and Datacenter Server are available factory-installed on Dell PowerEdge Servers. Looking to upgrade your existing software? Give us a call and we will customize a software licensing solution to meet your needs.
MS Exchange Server
Exchange Server is more than an industrial strength E-mail Server: it has the ability to share contacts, schedule meeting times, book appointments and assign tasks to other users. After installing Exchange on your Server we will setup all your email accounts and collaborating features.
In today's business environment, success requires a powerful infrastructure for creating, storing, and sharing information, as well as tools for acting on that information with speed and intelligence. Exchange Server solves these challenges by seamlessly integrating with Microsoft Windows server. Exchange Server delivers next-generation messaging and collaboration for businesses of all sizes.
Low Cost-of-Ownership Messaging and Collaboration
The demands of the digital economy place a heavy premium on the ability to exchange information seamlessly. This has made messaging systems the mission-critical application for today's enterprise, and it has made the task of building and maintaining a reliable messaging infrastructure one of the most important jobs for IT professionals. Exchange Server is a reliable, scalable platform with low cost of ownership and a secure infrastructure that is easy to manage.
Anytime, Anywhere Communication
In the age of ubiquitous information, it is no longer enough to simply deliver e-mail and the Internet to the client. If your company is going to react with speed and intelligence to changing demands of the marketplace, you must bridge barriers of time, distance, and technology to provide every knowledge worker in your organization with real-time access to the information they need, no matter where they are.
Incorporating a wide range of emerging digital technologies such as instant messaging and real-time conferencing, Exchange Server provides a comprehensive communication platform that enables everyone in your organization to stay in touch using the broadest array of devices.
Value-Added Collaborative Solutions
Messaging used to be just another way to communicate, on par with the telephone, faxes, forms, and written documents as vehicles for sharing information. Back then, messaging simply meant e-mail. Today, with Exchange Server, you can take advantage of your messaging infrastructure to further increase knowledge worker productivity with value-added collaborative solutions.
For rapid application development, Exchange Server delivers built-in services such as calendaring, contact and task management, discussion groups, and document-centric workflow as well as support for Web-standard protocols, including Extensible Markup Language (XML) and Hypertext Transfer Protocol (HTTP).
Network Security
Network Security Audit services includes full data security audit including firewall, virus protection, backup procedures and current security measures (both physical and virtual). Find out how secure your network is and learn what is required to increase your security.
Corporate Virus Protection
We will professionally install and configure Symantec Endpoint Protection on your Server and workstations with automatic updates and system wide management capabilities.