Computer Sales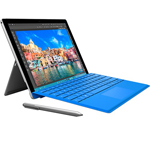 Total Technology Services is the destination point for high-end computers or servers, workstations, laptops, tablets and budget conscious computer systems for the home or office. We can provide a full-line of computer peripherals, computer software, components and computer parts. Whether you need a new hard drive, more memory or a new color printer, TTS has competitive prices on computer parts, components and peripherals. Our service and support cannot be beat. Total Technology Services - your entire computer sales, computer component, peripheral and laptops. We can do large volume computer sales or just a few computers and the custom laptops too!
Total Technology Services can provide free site evaluations for any business, church or school looking for a network solution. We offer a uniquely friendly and personal computer service. Whether you simply want to enquire about the latest video cards available, or seek a high-powered customized machine, we will always help you. TTS specializes in custom built and configured computers using only top quality components from the most trusted names in the industry. Total Technology Services customers have chosen us for our prompt, personal service and for our quality, reliable PCs.
In addition to quality custom computer systems, we provide many other services. These include repairs, service agreements, support and full upgrades. We strive to work side-by-side with our customers starting with the selection of hardware, software, installation and fine tuning, and continuing with quality personal service and support. All our customers are equally important to us, whether large companies or local computer owners, you will always be welcomed. So call or email us now to help you with your order!